Mazak Mazatrol offline viewer and RS-232 communication
Use MazView to organize, view and transfer your Mazak Mazatrol NC programs.
MazView is specially adapted for transfer and storing Mazatrol programs in a PC.
The program communicates with all existing models of Mazak dialogue controls using a standard RS-232C serial port or by using a USB to Serial to adapter on your computer.
MazView supports all* Mazak models, T1, T2, T3, T4, T+, T32, 640T, M2, M4, M32, M+, 640M, Matrix, Matrix2, Smart, Smooth and up to the latest. Several machines can be connected to one computer with different presets.
MazView allows you to view the Mazatrol program offline on the computer screen, print it, in different languages.
MazView can help you organize your Mazatrol program with simple drag-and-drop and standard copy/paste functions.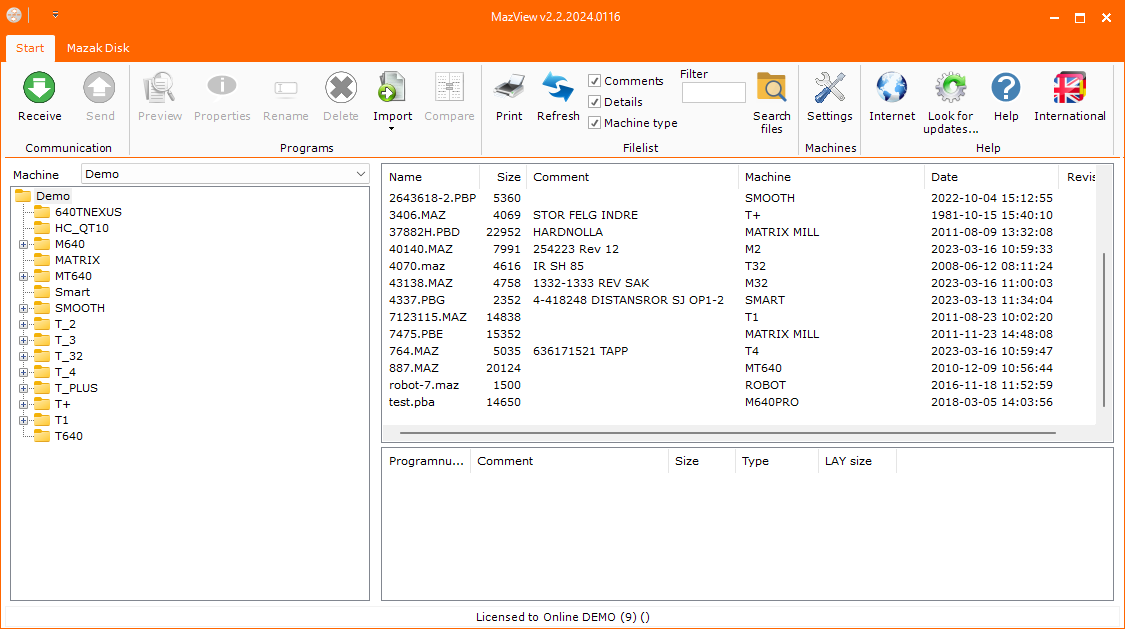 Download now and see for yourself. Try the limited version free for 30 days.
* Not all models are 100% translated in preview mode. Contact us if you want an sample of a file for your machine